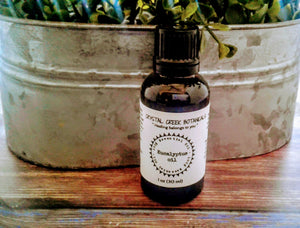 Eucalyptus oil is made from leaves of selected eucalyptus tree species. The trees belong to the plant family Myrtaceae, which is native to Australia, Tasmania and nearby islands. There are many wonderful healing uses for Eucalyptus which include antioxidant, anti-inflammatory and pain-relieving effects. Eucalyptus is also well known for its ability to fight bacterial, viral and fungal infections, and to help clear the respiratory tract of built up mucus.  
Magical properties of Eucalyptus
Eucalyptus is excellent for purification of ritual tools and ceremonial spaces. It can be used in healing rituals to banish negative spirits and combat spirits of disease and illness. Used for cleansing all negative energies and purifies the atmosphere of any space.  
Ingredients : 100% Eucalyptus Oil