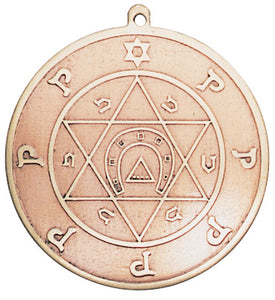 Lesser Key of Solomon talisman, for good fortune. This talisman is made of cooper and brass. And comes with an leather hanging thong for easy wearing. It's 1.75'' in diameter.
Wow!!!
Since I've worn my talisman of The lesser Key of Solomon. I have had nothing but good luck. Thank you!!!
Thanks for the review! Glad your enjoying it! Thank you for the support!